Description
There is no denying that tanned skin makes you look and feel younger, thinner and more beautiful. That "healthy" glow not only makes you look sexier, but gives you an instant confidence boost. Tan skin can almost immediately turn back the clock and make you look and feel decades younger.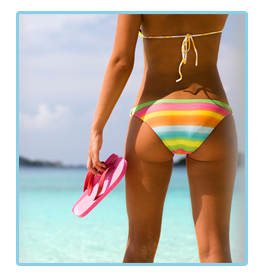 It's no wonder we all yearn for that perfect glow!
Suggested Use:
Step #1 – Create A Clean Canvas
To get the best, most even results, you want your skin as clean, as smooth and as exfoliated as possible so that your body can soak up all the pure ingredients in Tan Physics. We suggest that you avoid using a nylon or loofah sponge. They are too harsh for your skin and exfoliate unevenly leading to a sub-optimal tanning result.
Step #2 – Let's Tan, Nourish & Restore
So now you are clean and fully exfoliated. Next, dry your skin off completely. This is important so that Tan Physics can be absorbed evenly into your skin. You may want to let your skin air dry and make sure the steam from the bathroom has gone before you start applying.
Remove any rings, jewelry, etc. and put your hair up. Do not put on any deodorant, perfumes, lotions, make-up. Tan Physics should be the first thing on your skin after the shower.
In front of a full length mirror squeeze about a quarter size portion of Tan Physics into your hand and start at the center of your shin. We recommend that you apply Tan Physics in sections while starting from the bottom and working up.
Ingredients:

Argan Oil
Argan Oil dubbed "Liquid Gold" is harvested from the Argan nut found in Morocco. It contains a complex mixture of nutrients, antioxidants and high levels of vitamin E that protect the skin against wrinkles and reduce the appearance of crow's feet. It remedies dry skin, fades stretch marks, and reduces skin irritation.

Matrixyl:
Ready to look and feel younger? Matrixyl activates your skin's natural production of collagen refilling wrinkles naturally from within the skin, deeply moisturizing and keeping your skin looking luminous and youthful.

Coconut Oil:
We use coconut oil because of its ability to absorb fully into the skin. This deep absorption aids in the support of the skin and connective tissues which helps to reduce the appearance of fine lines and wrinkles while keeping the skin soft and supple while strengthening underlying tissue. Coconut oil forms a protective barrier on your skin to lock in moisture (and your tan) without clogging pores.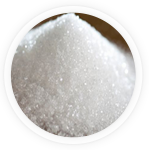 Caramel and sugar derived tanners:
Tan Physics contains the highest quality tanners on the planet. Our skin tanners are hand blended and kept in a climate controlled lab. Fresh, effective and beautiful tanners that will provide you with a natural and even looking tan that lasts.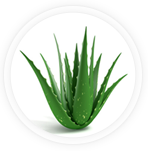 Organic Aloe Vera:
The skin absorbs aloe vera 4 times faster than water. For 3000 years aloe vera has been providing miraculous effects on the human skin. Aloe softens the skin and allows retention of moisture. Our organic aloe is so closely matched to your skins PH that it allows the vitamins, minerals and enzymes to easily penetrate your skin allowing for divine results. Aloe supports your fibroplasts making it keep your skin supple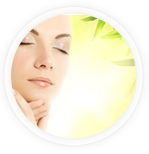 Hydrolyzed Collagen:
Hydrolyzed collagen is formulated into Tan Physics to provide skin rejuvenation and restoration. Our perfectly hydrolyzed collagen assists with the strength and elasticity of your skin. As collagen naturally depletes in the skin, it causes sagging and wrinkles. Tan Physics replenishes this lost collagen so skin can stay firm and appear more youthful. Our collagen is perfectly balanced and especially formulated to ensure the most heavenly results.